Krizia Kimono Pleated Dress in Pink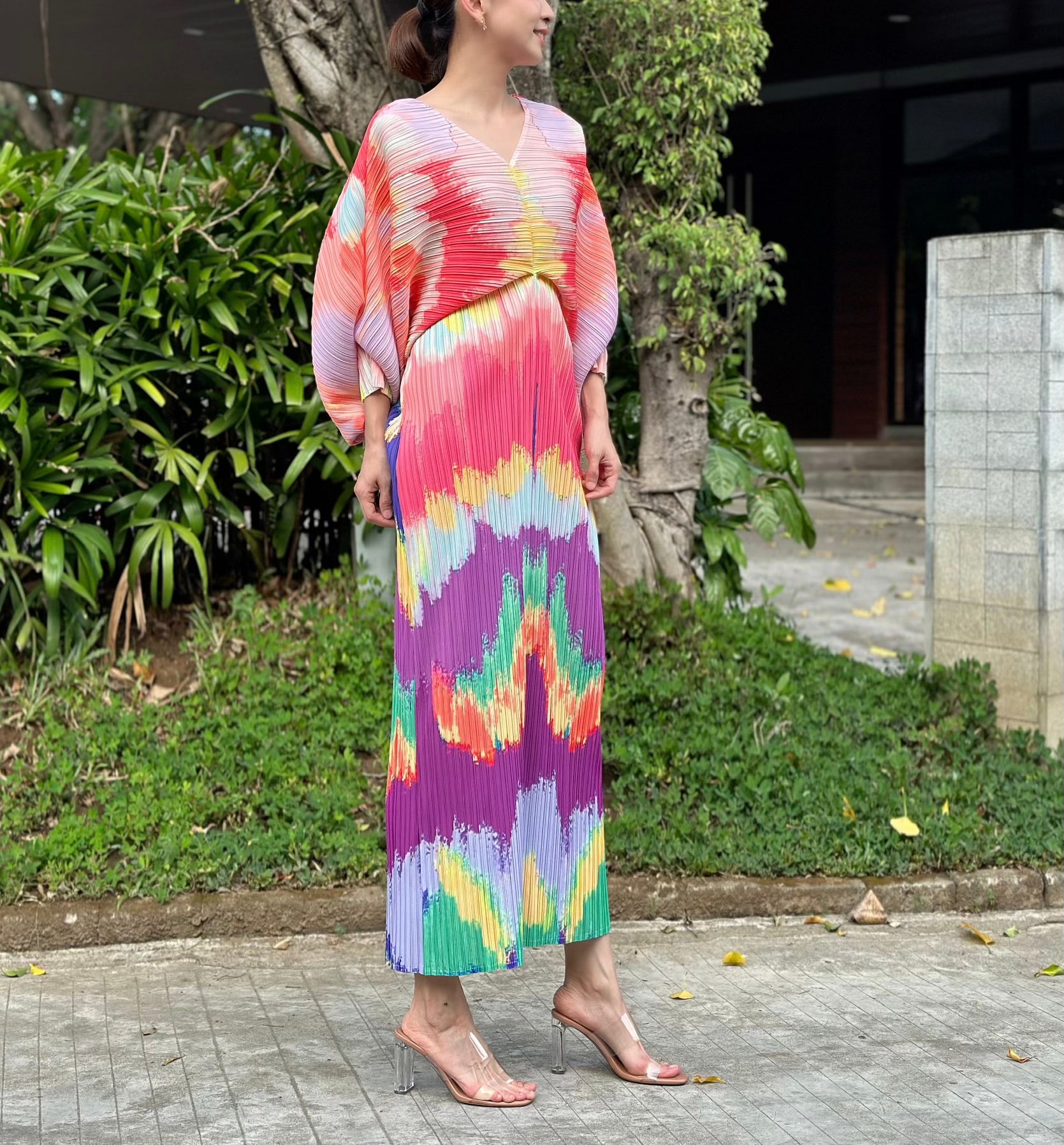 ₱4,190.00
FREE SHIPPING FOR ORDERS PHP 2,900.00 AND UP
Free Size
Free Size
Each piece of clothing is made from weightless polyester which features waterfalls of sharp, accordion-like pleats offering the ease of movement. Miyake pleats lack bodily constraints and offered a lack of emotional and creative inhibition.

No buttons, zippers or snaps. There were no tight armholes, or delineated waistlines. It slips onto the body for ease and maximum comfort without sacrificing style. Best of all, the long pleats elongate and flatter the body.
Fits an small to extra large. Due to the nature of the fabric, it stretches accordingly.
Fabric: Pleated Polyester
Care Instructions:
- Hand wash with mild detergent only
- Lay flat to dry
- Roll when dry, do not hang